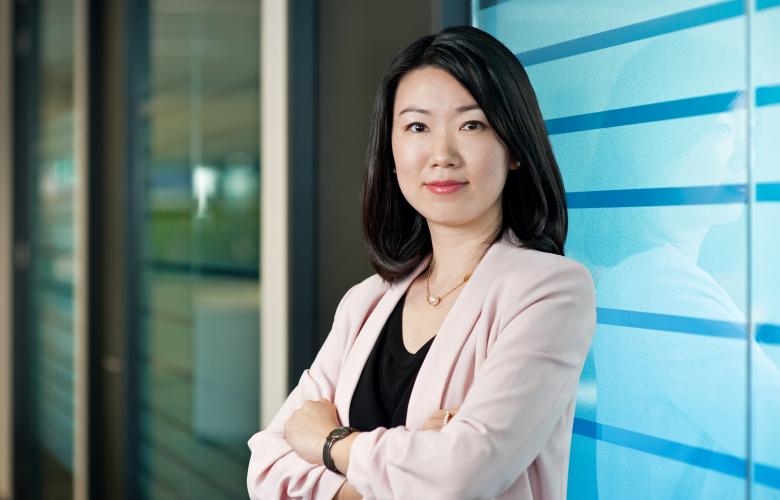 Building a case for revenue management technologies this budget season
Planning ahead in a recovering travel market is no small feat. Budgeting presents the challenge of trying to make an informed decision today about what you will need to spend in the future to attract and meet customer demand.
While budgetary investments for hotels have traditionally focused on maintaining the physical appearance of a property to improve guest satisfaction, a hotel's operational technology stack is just as critical to attracting the right guest to the right place. price.
Today, an automated revenue management system (RMS) has become essential for hoteliers looking to increase revenue and accelerate their recovery. And with the increased productivity and profits that an RMS can help provide, these systems often provide a more immediate return on investment compared to long-term renovation projects.
The reasons for allocating funds to an RMS are clear. Hotel organizations that upgrade to an RMS experience a 7-20% increase in revenue per available room (RevPAR) plus an average 2-7% increase in profit margin, according to Hotel Tech Report and Deloitte, respectively. Additionally, RMS helps revenue managers save around 20-40 hours per month (Deloitte).
But while the benefits of an RMS are clear, the question remains: how can you convince an owner, board, or C-level management of the need to budget for an RMS this season?
Describe what an RMS can do for your hotel
A fully occupied hotel does not always equal a profitable hotel. Without revenue management technologies, hotels can easily fall into the trap of selling to lower-rated companies, leaving money on the table through higher-rated business opportunities. To identify guests with the highest long-term revenue potential for a property, hoteliers need revenue and pricing systems that take a holistic view of their guests' activities, not just their room spend.
The goal of revenue management is to set the price of a room or service so that it produces the most revenue and profitability. But to operate profitably, hotels must accurately price a multitude of different rooms through different channels, on different days and types of guests. Simply put, hotel management teams have to process far too many data points to analyze in real time.
There are simply too many decisions for a hospitality staff member to make without the help of an automated revenue management system. These systems use data mining, machine learning, and predictive algorithms to calculate optimal pricing and inventory decisions for hotels.
Proving that an RMS is a tool you "need" rather than "want"
If hotel decision makers view an RMS as an optional luxury or a "nice to have" tool that's more of a "want" than a "need," then try allocating budget to revenue management technology this budget season. will be difficult. In an environment where hotels need to operate as efficiently as possible to recover their financial position after the low occupancy period associated with the pandemic, budgets may tighten. And that means anything that looks like excessive, non-essential cost can be easy to say 'no' to.
To demonstrate that an RMS is something their hotel "needs" rather than "wants", revenue managers need to build a business case that outlines how competing properties are already using RMS with great success.
Make it clear that your competitors are making higher revenue which they are reinvesting in campaigns that drive demand among potential customers. By doing so, your competitors drive customers away from your property.
Some tactics to help prove the need for an RMS include:
Using a survey to gather feedback from internal team members (sales, marketing, operations, etc.) involved in revenue management. Ask them about their confidence in your current revenue management practices. Ask them how your current systems impact their services. Allow them to rank their satisfaction with the current system or approach to pricing and revenue management.
Find a credible industry report from a publication like HotelTechReport or Skift that talks about the value of an automated revenue management system. The statistics in these reports speak loudly when it comes to substantiating your case.
Get an idea of ​​what the ROI (or better yet, ROU) might be for switching to a revenue management system.
Find a real-life example of how a revenue management system has benefited a well-known brand. Here are some examples to get you on the right track.
Explain how a revenue management system fits into your organization's business strategy
Listing the benefits and statistics of adopting a revenue management system will take you a long way. But to strengthen the overall business case for the investment, it's wise to outline how an RMS would support your hotel's overall business strategy. It starts with describing the purpose and objective of your automated revenue management system.
Start by defining what a revenue management system can realistically accomplish. Wondering what business projects will this tool help us focus on? What types of revenue streams will this help assess? How detailed would we like these pricing models to be?
For example, will you need an RMS to manage revenue streams for your organization's meeting spaces and restaurants in addition to standard hotel rooms? Or does your organization need a system that only manages prices and forecasts for individual rooms? Maybe you need a solution that helps with reporting and data warehousing or a solution that can also automate budgeting and forecasting.
Whatever goal and objectives end up on the "needs" list, relate each of those objectives to the capabilities of the systems you are considering.
Argue that an RMS is a cost saver, not a cost center
In your business case for allocating budget to an RMS, highlight how an RMS acts as a cost saver for hotel operations as a whole. Hotels can use the forecasting capabilities of an RMS to inform their staffing decisions and account for periods of higher or lower demand.
Once demand forecast data is available, personnel managers can determine the areas most impacted by the number of guests staying at the hotel. The number of occupants a hotel transports can directly influence the staffing requirements for housekeeping, reception, restaurant servers and valets to park cars.
And, of course, revenue managers must consider the potential waste created by restaurant operations within the hotel. Knowing when there will be periods of high and low demand, and which segments will be the main consumers of perishables, helps hoteliers ensure they order products at the right time and avoid costly spoilage.
A hotel without RMS is at a disadvantage
Making new investments after a period of difficult operating conditions is always a difficult task. However, with the increased productivity and profits that an RMS can help bring to a hotel, these systems often provide a more immediate return on investment compared to traditional investment areas such as expensive renovation projects.
While convincing hotel owners and senior management to invest in new tools is not easy, these stakeholders should be aware that any hotelier without an automated revenue management system is at a serious disadvantage. In a competitive operating environment, where every pricing decision matters, every hotel needs a way to ensure they are pricing themselves correctly and minimizing operational costs while attracting the right guests at optimal rates. This is where an RMS makes all the difference.
For more information on how your hotel can attract guests in a changing market, please visit: www.ideas.com
Written by: Tracy Dong, Senior Industry Consultant, IDeaS
The views expressed in this article are opinion only and readers should rely on their independent advice with respect to such matters.