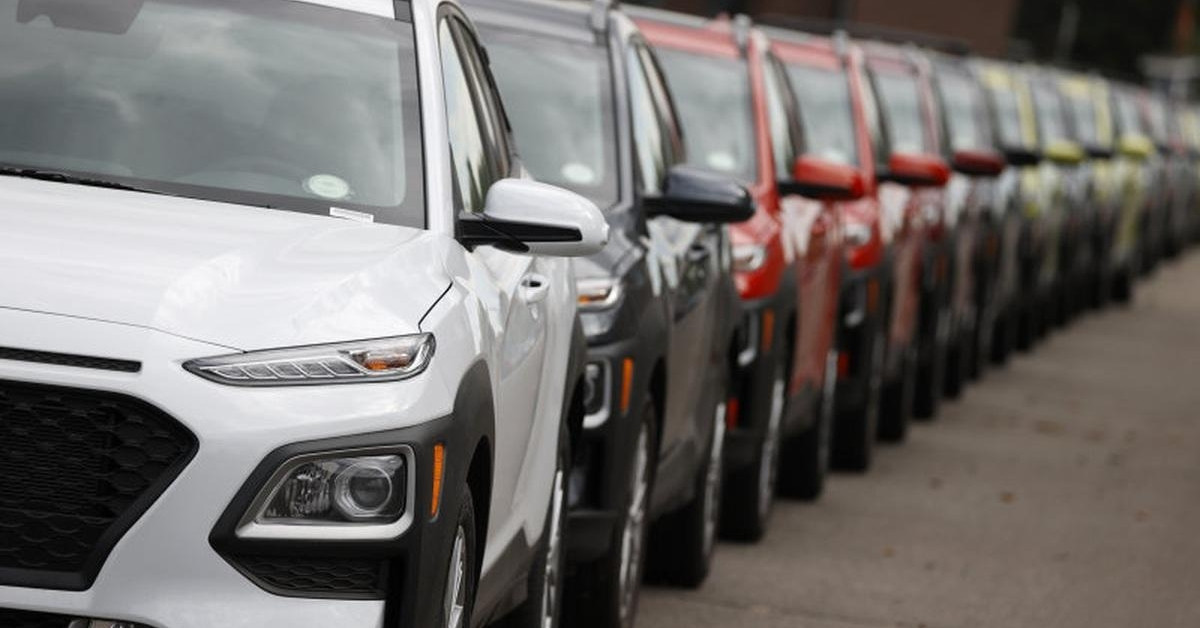 Car dealerships record high profits despite Covid-19
Haxaco said it earned VND5.552 trillion in revenue in 2021, the same as in 2020, but its after-tax profit was VND160 billion, up 28 percent. This is the highest profit in the company's history.
Haxaco is a distributor of Mercedes cars and has the largest market share in Vietnam with four sales agents in Hanoi and HCM City. The company recently started distributing Chinese MG cars as well.
A Haxaco representative said the company had a tough 2021. In June-September, almost all commercial agents had to close and the company suffered a loss of 33 billion VND. However, upon reopening at the start of the fourth quarter, car sales soared with revenue three times higher than in the third quarter, reaching VND2.15 trillion and an after-tax profit of VND125 billion. . The prosperity of the fourth quarter led to a profit of hundreds of billions of dong in 2021.
City Auto, the largest Ford car distributor in Vietnam, said it sold 4,580 cars in 2021. Car sales accounted for 93% of the company's total revenue (VND 4.2 trillion), while the rest revenue came from auto parts sales and services.
City Auto recorded a gross profit of VND290 billion, of which VND172 billion came from car sales, and an after-tax profit of VND52 billion. It is estimated that the company collected 915 million VND from each car sold and made a profit of 37.5% VND, which means a gross profit margin of 4%.
City Auto executives said car sales in 2021 were only half of the annual plan. The pandemic has caused supply chain disruption, but thanks to the recovery in demand in the fourth quarter, the business has flourished and helped the company achieve good profits for 2021.
Meanwhile, Savico, which has 50 sales agents nationwide and distributes cars of various brands (Toyota, Ford, Hyundai, Chevrolet, Volvo, Fuso, Mitsubishi, Honda and Suzuki), recorded a high net profit of 75 .5 billion VND in the fourth quarter. after suffering a loss in the previous quarter.
In 2021, Savico had revenue of VND 14.122 billion, down 12% from 20920 and profit after tax of VND 144 billion.
Thus, Savico could implement 90% of its 2021 plan. The figure was only 38% after the first nine months of the year. Thanks to the recovery of the automotive market in the fourth quarter, the company has almost completed the annual plan.
Vietnam Engine and Agricultural Machinery Corporation (VEAM) recorded a profit of VND 5.1 trillion in total, thanks to automobile and motorcycle joint ventures, including Honda Vietnam, Toyota Vietnam and Ford Vietnam.
Beautiful prospects
According to the Vietnam Automobile Manufacturers Association (VAMA), 36,962 cars were sold in March 2022, an increase of 60% from February 2022 and 17% from March 2021.
Of these, Thanh Cong Group, which manufactures Hyundai products, sold 7,069 cars in March and 18,670 cars of various types in the first three months of the year. VinFast sold 3,471 products in March and 6,728 in the first three months of the year
In March 2022, a total of 47,502 products were sold, bringing the total number of cars sold in the first three months of the year to 115,904 cars of various types. This figure does not include other brands such as Audi, Jaguar, Land Rover, Mercedes-Benz, Nissan, Subaru, Volkswagen and Volvo.
Unlike the previous year, when inventories were high, the first three months of 2022 saw a shortage of supply, not only for domestically assembled cars, but also for CBU imports.
Analysts attribute the sharp increase in car sales to a 50% reduction in vehicle registration tax, applied to products produced in the country.
The Industry and Trade Information Center predicted good prospects for 2022 with the firm recovery of the automotive market. Social distancing no longer exists. It is estimated that automotive demand will increase by 16%. This, together with Vietnam's low car ownership rate and reduced vehicle registration tax (valid until the end of May), will help boost car sales.
Tran Thuy