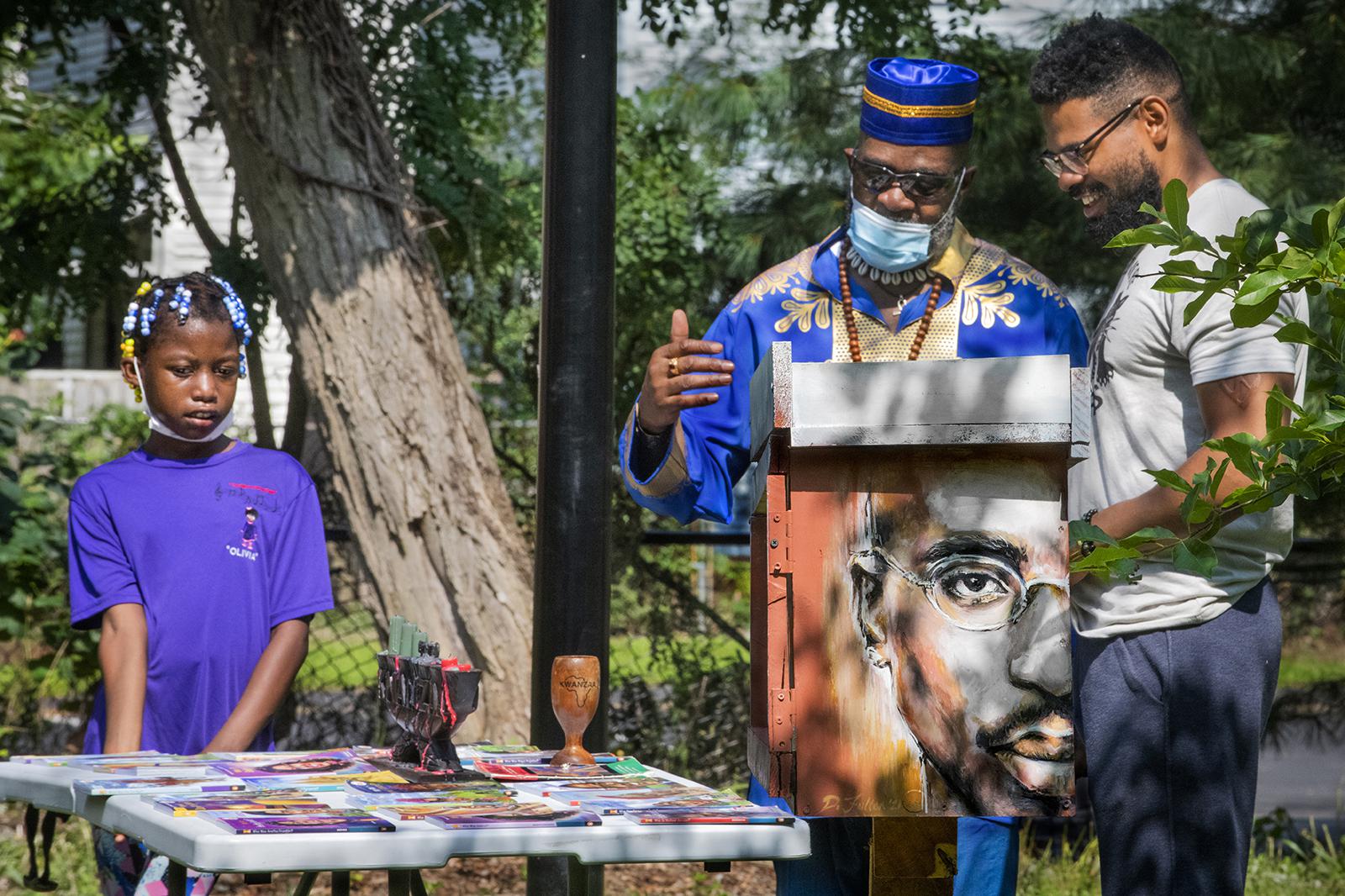 Deep roots drive stakeholders from New Haven to Newhallville to advance neighborhood equality
At the corner of Shelton Avenue and Hazel Street in Newhallville is a green space, the Learning Corridor – a center for educating young children and connecting families to a healthy lifestyle. The Farmington Canal Heritage Trail runs through the garden, where kids can stop and browse books in a box and adults can take a ride on a bicycle.
Once known in the neighborhood as the 'mud hole', a crime scene for 'drug dealing and all kinds of stuff', the Learning Corridor is now a place where neighborhood residents come together to take care for their health and well-being, said Doreen Abubakar, founder and volunteer director of the Community Placemaking and Engagement Network, or CPEN.