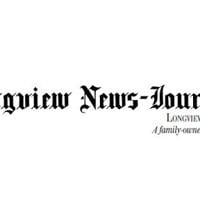 Editorial: District Stakeholders Deserve Answers on East Texas Advances Academies Leadership Changes | Editorials
Weeks after numerous leadership changes at East Texas Advances Academies, parents and other stakeholders remain in the dark.
The nonprofit charter school system, which operates six Longview ISD campuses, has yet to explain why the principals of Forest Park Magnet School and Ware East Texas Montessori Academy were placed on paid administrative leave — days later. the resignation of former ETAA CEO Cynthia Wise.
What we know is vague. Longview ISD Superintendent James Wilcox signed letters Feb. 18 to Forest Park superintendent Dr. Wilbert Andrews; Josh Worsham, director at Ware; and Dr. Arthur Brown, who is listed on the ETAA website as Director of International Baccalaureate and Talent Search.
The three letters were identical, stating that directors were being furloughed and citing the policy that Wilcox could do so "at any time the superintendent determines that the best interests of the district will be served by the suspension".
The letters also said administrators were "directed not to discuss your leave or the basis of your leave with any LISD employee, student, or relative."
The News-Journal has requested public documents that could shed light on the basis of Wilcox's actions. In response to this request, a spokesperson for Longview ISD said only that it "can confirm that there have been leadership reassignments at various ETAA campuses in the past month. However, no Longview ISD employees were terminated and no severance package was issued. On the contrary, these Longview ISD staff members have been reassigned by the superintendent, Dr. James Wilcox, in the best interests of our students and in accordance with the reassignment provision in the employee contracts.
Have the administrators therefore been reassigned? Or have they been furloughed? The more information the district releases, the muddy the water becomes.
Longview ISD is asking voters to approve a $229 million bond package in May that would fund high school improvements and the construction of three new facilities.
It's a big question. What will not be made clear on the ballot, however, is that the approval of this bond package also comes with an unspoken demand from the district to trust its leaders to make decisions in the best interest of all involved.
It would be much easier to instill that trust knowing that changes such as these at the Longview ISD and ETAA campuses, involving those responsible for our children's education, would be handled transparently.
We urge district leaders to explain the status of these trustees as a step toward building that trust.
A note to our readers
We love receiving your letters, but have noticed that many of the handwritten letters we have received recently do not meet our guidelines.
Please note that letters should not exceed 200 words (we will not do a crisis if there are several.) If they are too long, they may be rejected.
We welcome questions about the letter guidelines to [email protected]