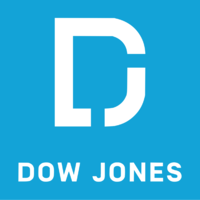 Evergrande shareholder Chinese Estates suspends operations after stock jump
   By Yifan Wang 
 
A major shareholder in China Evergrande Group suspended the listing of its shares, which were up sharply in Hong Kong.
Chinese Estates Holdings Ltd., which is controlled by Hong Kong billionaire Joseph Lau and his wife Chan Hoi-wan, on Wednesday morning requested a suspension of its shares pending the publication of an announcement relating to the buyouts and mergers.
The move came after Chinese Estates shares rose 43% in less than an hour of trading.
This jump is due in part to recent progress by China Evergrande in addressing its liquidity issues, said Siu Fung Lung, analyst at CCB International Capital. The indebted real estate giant announced Wednesday morning that it had agreed to sell a stake in a local Chinese bank for around $ 1.55 billion.
The surge in Chinese Estates shares is not particularly surprising for the company, given its small market cap and high concentration of stakes in a few shareholders, Lung said.
Chinese Estates announced last week that it plans to sell its entire stake in China Evergrande, which could result in losses of more than $ 1 billion. On Monday, the company sold more than 130 million Evergrande shares, reducing its total stake to 4.68% from 5.66%.
Write to Yifan Wang at [email protected]
(END) Dow Jones Newswires
September 29, 2021 00:22 ET (04:22 GMT)
Copyright (c) 2021 Dow Jones & Company, Inc.