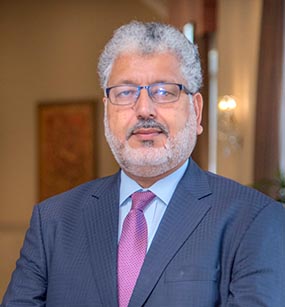 HEC President pledges to bring stakeholders together to solve national challenges
The Chairman of the Higher Education Commission (HEC), Dr Mukhtar Ahmed, said on Tuesday that the commission would push forward the agenda of improving the quality of teaching and research in higher education institutions. and that universities would be encouraged and supported to play a proactive role in socio-economic growth. from the country.
At his first press conference after taking over as HEC President, Dr. Mukhtar said the commission would bring together universities, research organizations and other ministries to work jointly on presenting solutions to the problems facing the country. faces, in particular water depletion and flooding, food security, climate change and country security.
"Nations face adversity, but they strive to recover. We must together get the country out of these problems by prioritizing our objectives and creating synergies for sectoral development," he stressed.
Emphasizing the need to be selective in the fields of doctoral study, he said that research carried out in universities and research centers must provide solutions to local and national problems.
The President pointed to quality, governance and technological readiness as the main challenges facing the higher education sector, and assured that HEC will put more effort into the continuous improvement of quality and governance.
He warned that universities that fail to adapt to the needs of the tech world will be left behind.
He said HEC was committed to strengthening access, improving quality and ensuring relevance, but added that the commission would emphasize care in expanding the higher education sector.
He said the government has shown strong commitment to support the higher education sector despite the challenges.
"I assure the vice-chancellors, professors and students that HEC will make your job easier. And we will work together for the development of the higher education sector," he said, saying HEC's role as a regulator would be to streamline processes and improve quality standards. .
Dr. Mukhtar hopes that the public and private sectors will work together to enhance their contributions to the country's development.
The President also dwelt on strengthening university-industry links, competency-based curricula and the role of the media in informing the masses about education and research opportunities. .