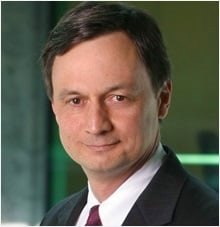 Proposed HISA rules published for stakeholder review
The standing advisory committees of the Horseracing Integrity and Safety Authority, made up of experts from inside and outside the thoroughbred racing industry, and the independent US Anti-Doping Agency released the first drafts of the proposed rules on hisaus.org for public comment.
As mandated by the Horseracing Integrity and Safety Act of 2020, USADA led the process of writing the anti-doping and drug control program. Three of the six anti-doping and drug control program documents, including the proposed equine protocol, prohibited list and definitions, have been released for public comment. The remaining documents, which include equine arbitration procedures, testing and investigation standards, and standards for laboratories and accreditation, will be released over the next two weeks.
In addition, and separate from the work of USADA, the Racetrack Safety Program, which includes expanded veterinary examination protocols, improved racing and training requirements, minimum standards for maintenance and surface testing. and uniform reporting requirements has also been published on the Authority's website. for public review.
USADA and the advisory committees will review and incorporate relevant public comments on the recommendations and submit them to the Authority's Board of Directors for approval. Following the board approval process, the Authority will present its final proposed rules to the Federal Trade Commission in early December. This will then initiate a formal notification and comment rule-making process in which stakeholders and the general public can once again weigh in by submitting comments for a period of 60 days, after which the FTC will publish the final regulations.
"We are honored to be involved at this point in helping to draft and ultimately finalize guidelines for anti-doping and drug testing for the equine industry," said Travis Tygart, CEO of USADA. "We are delighted with the direction of this process and the release of the proposed rules for two additional rounds of public comment."
Sign up for BloodHorse Daily
"The rule-making process is still ongoing and we encourage experts, other industry stakeholders, racing fans and the general public to review and comment through our website. FTC, we want to make sure that any interested party has the opportunity to offer their perspective and contribution, "said Charles Scheeler, Chairman of the Authority's Board of Directors. "While the FTC will authorize the final set of rules for the official launch of the Authority in July 2022, the Authority fully intends to continue working with industry to evolve and improve the rules beyond this date. "