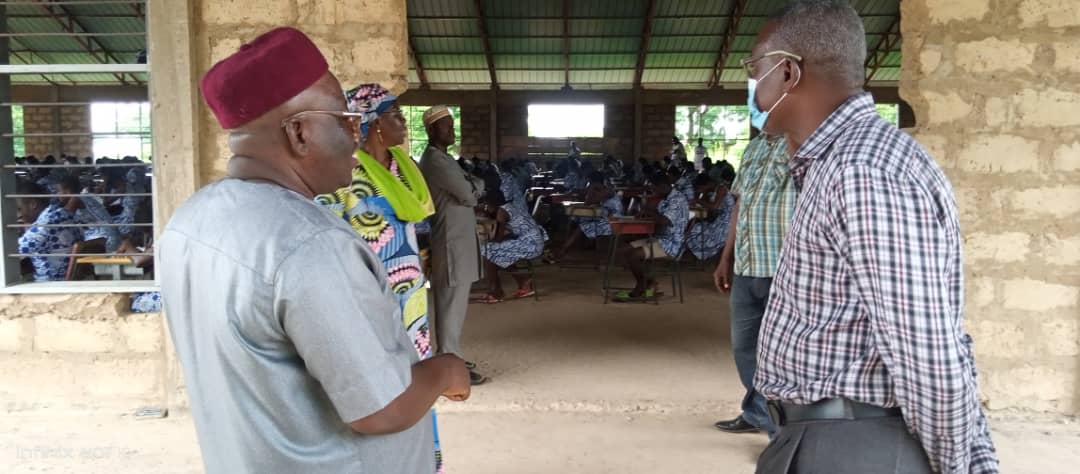 Quality education is a shared responsibility – West Gonja MCE, GES Dir. urge education stakeholders
The Municipal Chief Executive of West Gonja Municipality, Musah Kusubari and the Savannah Regional Director of the Ghana Education Service, Hajia Katumih Nantogmah Attah called on all stakeholders in the Savannah region, especially parents and community leaders, to come together to address the low standards of education in the region.
According to the statement, quality education does not come from a vacuum, hence the need for all to come together and work towards it.
The Savannah area fielded a total of 3,366 WASSCE candidates, including 1,787 men and 1,579 women.
The two speakers reacted in an interview with JoyNews on the region's performance where the nine public secondary schools continue to perform below expectations.
In an exclusive interview with JoyNews during their visit to some examination centers of the ongoing West Africa High School Certificate Examination in nine high schools where the region is said to have performed poorly in 2018, 2019 and 2020 WASSCE.
"It is true that things are not going as planned in the education system here, but we are not sleeping on it. We started something and that's why we are here to encourage and motivate students to give their best. Teachers alone cannot produce the good results we all need unless we all come together and get this out," West Gonja MCE said.
Mr Kusubari also urged contestants to challenge themselves and prove all doubting Thomases wrong.
On her part, Savannah Regional Director of the Ghana Education Service, Hajia Katumih Nantogmah Attah said that all hands must be engaged for effective dialogue for effective and sustainable collaboration towards a level of high education for the area.
"In fact, myself, my principals and teachers have done very well. When I came, at least I was informed about the position of the region in terms of exams and we really worked, teaching them (the students).
Well, there are so many things (challenges), it can come from all angles, from parents, students, teachers and even the community we live in".
She said that the responsibility in education is very big and everyone has a role to play when it comes to education.
She argued that "if someone does their part and others leave theirs like that, it certainly won't work out well.
So we continue to go around to identify them and tell the people concerned that it's teamwork that we all have to get together, come together, "she insisted.
Statistics from the Savannah Regional Secretariat of the Ghana Education Service indicated that as of 2018, all nine secondary schools in the region scored below four percent (4%) while the following year (2019), again all nine schools scored below five percent (5%) and in 2020 only Bole SHS improved with 12% while six other schools all scored between zero and one. percent in the same year.