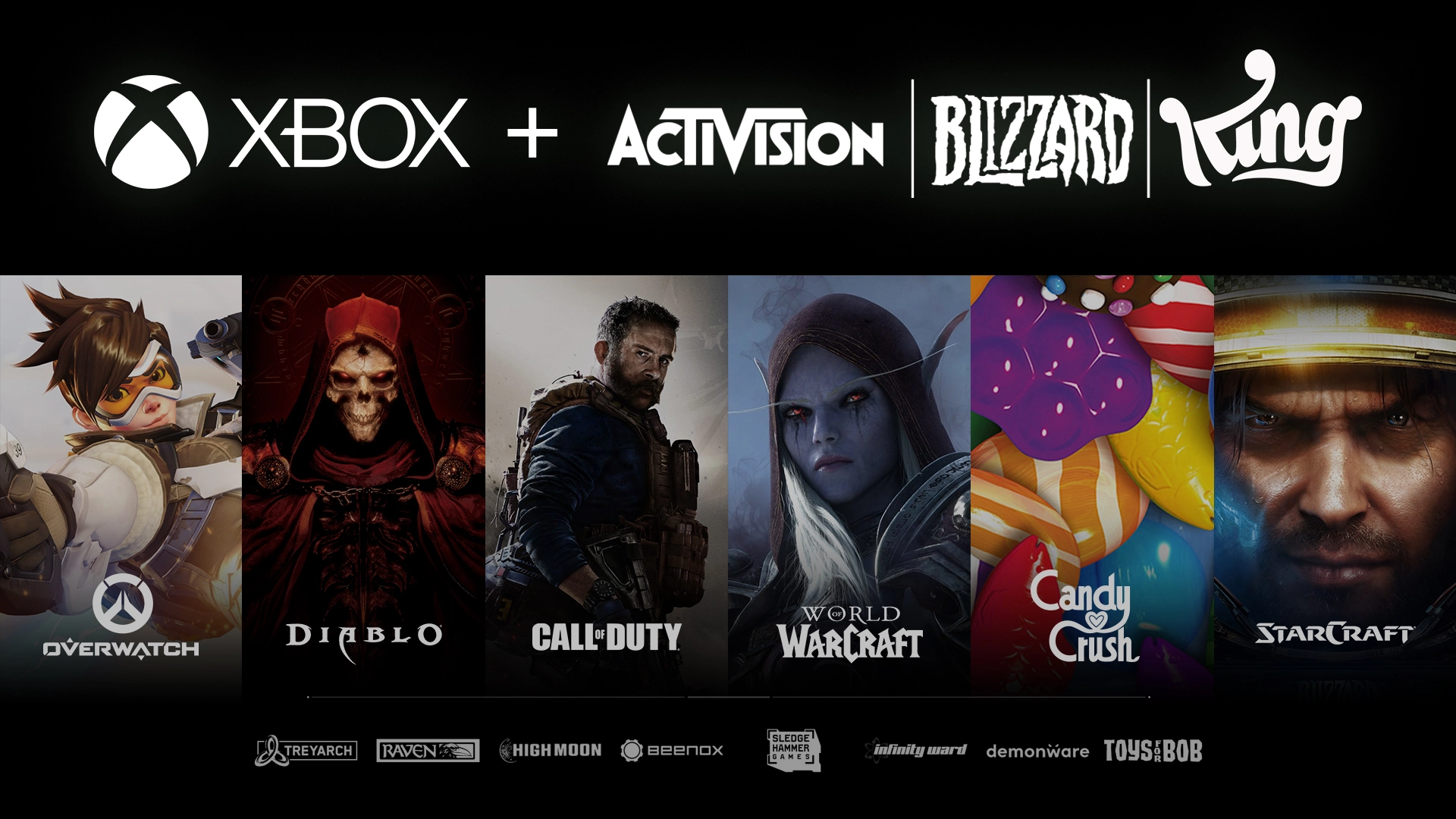 SOC Investment Group urges Activision shareholders to vote against Xbox deal
SOC Investment Group has urged other Activision Blizzard shareholders to vote against Microsoft's proposed merger with publisher Call of Duty.
It was announced in January that Microsoft intended to buy Activision Blizzard in a $68.7 billion deal – the largest ever in the gaming industry – which would also give the Xbox maker the exclusive property of franchises such as Warcraft, Overwatch, Crash Bandicoot and Guitar Hero.
Activision Blizzard investors are expected to vote for or against the proposed takeover at a special meeting of shareholders on April 28. of Activision Blizzard stock.
Call of Duty Vanguard & Warzone Season 2 Reloaded Gameplay Trailer
SOC Investment Group has been highly critical of Activision Blizzard's response to recent sexual harassment and discrimination lawsuits, and last November called for the resignation of figures such as CEO Bobby Kotick, chairman of the board of directors Brian Kelly and lead independent director Robert Morgado.
On Thursday, he wrote a letter to other shareholders calling on them to reject the proposed merger for two reasons.
"This transaction fails to properly assess Activision and its future revenue potential, in large part because it ignores the role that the sexual harassment crisis – and the company's board's incompetent management of it – 'Activision – played in delayed product releases and lower stock price', The SOC argued.
He also said he was "skeptical of the viability of any transaction with Microsoft (or a similar acquirer), given the change in the antitrust enforcement climate, as well as the obvious sources of potential harm to competition resulting from the merger".
Microsoft said it hopes to close the deal in the first half of 2023, subject to closing conditions and the completion of a regulatory review. The United States Federal Trade Commission is administering an antitrust review to determine whether the takeover would give Xbox an unfair competitive advantage.
Four U.S. senators recently wrote to the FTC expressing concern over the proposed merger, which they say has already hampered organizing efforts and "threatens workers' accountability claims" over allegations of sexual misconduct and discrimination.
In its Thursday letter, SOC said, "We do not believe Activision shareholders should look to a transaction to rebuild the value lost by Activision management's failure to ensure the safety and fairness at work and by the Board's inability to respond constructively to the emerging crisis.
"But we also observe that at least since last July, Activision employees have courageously demanded an end to harassment and retaliation within the company and that they have a decisive role in reshaping the culture of business in the future.
"We believe that only by engaging constructively with its people – the one asset Activision cannot sell but the company cannot operate without – can the company begin a real recovery and restore investor confidence in its reputation and operations.
"We urge you to join us in rejecting Microsoft's merger proposal and electing a capable and dedicated new board of directors at Activision Blizzard's upcoming annual meeting."
The California Department of Fair Employment and Housing (DFEH) sued Activision Blizzard in July 2021 for its failure to address sexual harassment and discrimination against female employees.
It was revealed on Wednesday that two attorneys previously leading the high-profile lawsuit are no longer on the case following accusations of interference from California Governor Gavin Newsom.
In March, a federal court judge approved Activision Blizzard's $18 million settlement in a similar sexual harassment lawsuit filed last year by the US Equal Employment Opportunity Commission.